Complete Story

11/06/2023
MCAO 2023 Convention & Tradeshow! Great American Ball Park Celebration!
MCAO 2023 Convention & Tradeshow
Online Registrations are Now Closed!
If you would still like to register please feel free to contact JaMaya Tate directly at 937-841-8731
Be sure to join us for Great American Ball Park Celebration!
Thursday, November 9th from 6pm-9pm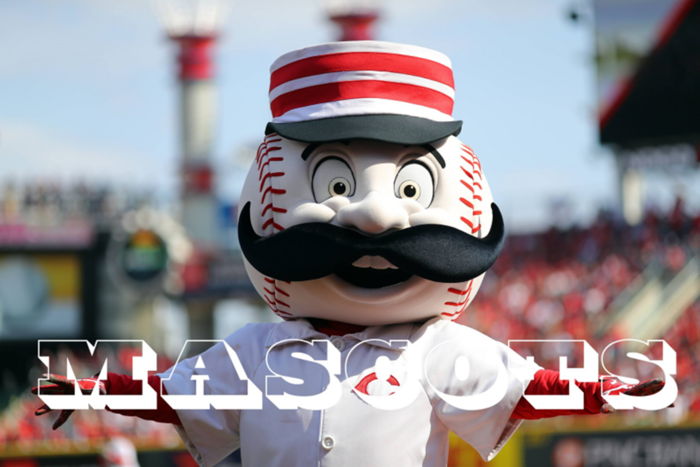 Meet & Greet w/ Mr. RedLegs

Cincinnati Reds Stadium Tours!

Play like a PRO at the Batting Cages w/ the chance to WIN Official Cincinnati Reds Souvenirs!

Tons of Ball Park Food as we network w/ Ohio's Signatory Contractors & the Industry's Top Suppliers/ Service Providers!

& MUCH, MUCH MORE!!
please feel free to dress as casually as would you like*
6:00PM SHUTTLES BEGIN TO DEPART FOR BALL PARK
6:00PM DINNER SERVICE BEGINS AT THE HANDLE BAR
6:30PM BALL PARK TOURS BEGIN
7:30PM BATTING CAGE CHALLENGE PAC EVENT
Batting Cage Games:
1 Raffle Ticket per Player
MCAO PAC GAME:
$20 per Player
Players will receive 1 additional raffle ticket each time the Player hits the ball
5 Winners will be selected to Win Official Cincinnati Reds Gear!
PAC Details:
The PAC cannot accept corporate funds.
Please make payments with Cash, a personal check, PAC Check or personal credit card.
9:30PM LAST SHUTTLE TO HOTEL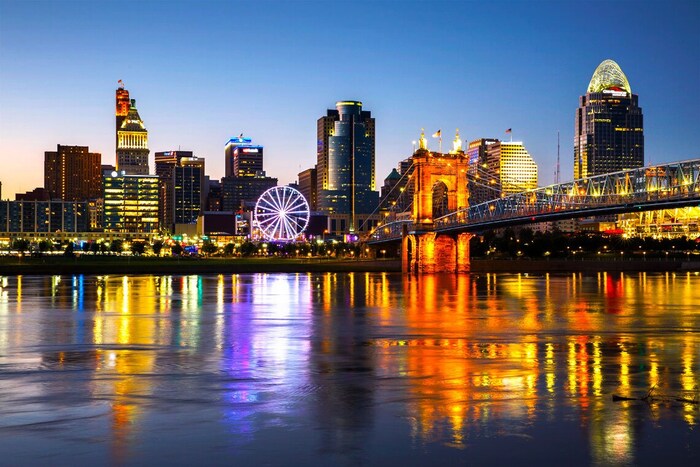 Celebrate Cincinnati!
Cincy culture is everywhere, you've just gotta be here to
see it, taste it, revel it in!
Schedule AT A GLANCE
All Sessions will take place at the Renaissance Hotel Downtown Cincinnati in Burnham Hall
Wednesday, NOVEMBER 8th
4:00pm – 7:00pm
Exhibitor Setup


Thursday, NOVEMBER 9th
7:00am – 9:00am
Exhibitor Setup & Breakfast

9:00am – 10:00am
Exhibitor & Contractor Registration

10:00am – 10:30am
Opening Address

10:30am – 12:00pm
Opening Keynote Address
State Representative Jessica Miranda

12:00pm – 1:00pm
Exhibit Grand Opening & Walking Luncheon

1:00pm – 2:00pm
Educational Session I:
Augment Your Production with Technology

2:00 pm – 4:00 pm
Educational Session II:
Introduction to Professional Management

4:00pm – 4:30pm
Educational Session III:
Mental Health Awareness & Suicide Prevention

4:30pm – 5:00pm
Educational Session IV:
Belonging & Excellence for All: BE4ALL
A Joint Effort of SMART, SMACNA, and the ITI

5:00pm – 6:00pm
Reception with the Exhibitors


Friday, NOVEMBER 10th
7:00am
Breakfast Buffet
8:00am – 9:30am
Educational Session V:
Variable Annuity Pension Plans

9:30am – 11:00am
Educational Session VI:
Introduction to Conscious Leadership

11:00am – 11:45am
Educational Session VII:
Panel Discussion

11:45am – 12:00pm
Break

12:00pm – 1:00pm
Education Session VIII:
Economic Forecast Update

1:00pm – 3:00pm
Exhibitor Tear-Down


10 OCILB and 7 Kentucky Credits Available*

MCAO 2023 Convention & Tradeshow
Please visit www.mcaohio.com for more information!
---